Welcome to our website, our stores often have discount activity. We'll show you how to use coupons.
1. To use the coupon to get a discount, we first need a coupon code. You can find the coupon code on our instagram(kissher_clothing) or on our homepage.
2. When you have selected the items you need, you need to go to the checkout page and find the place to fill in the coupon code.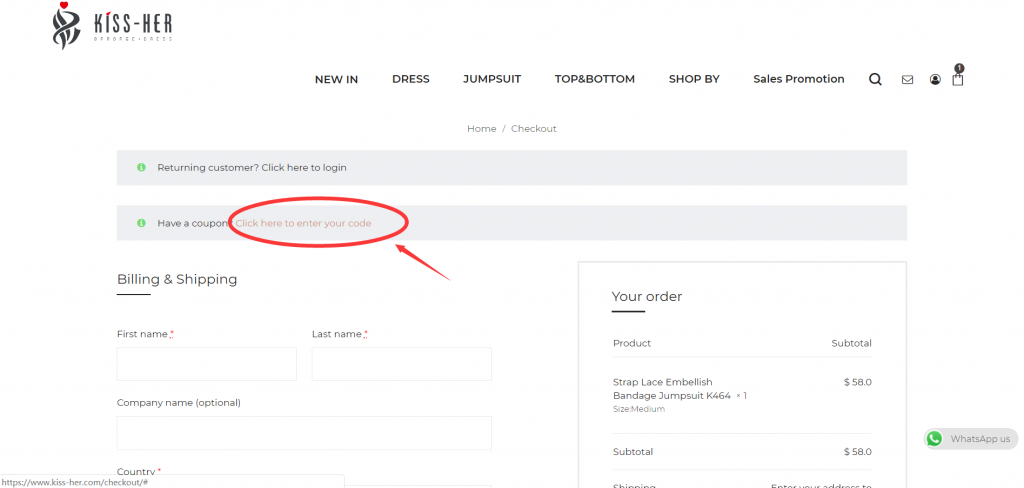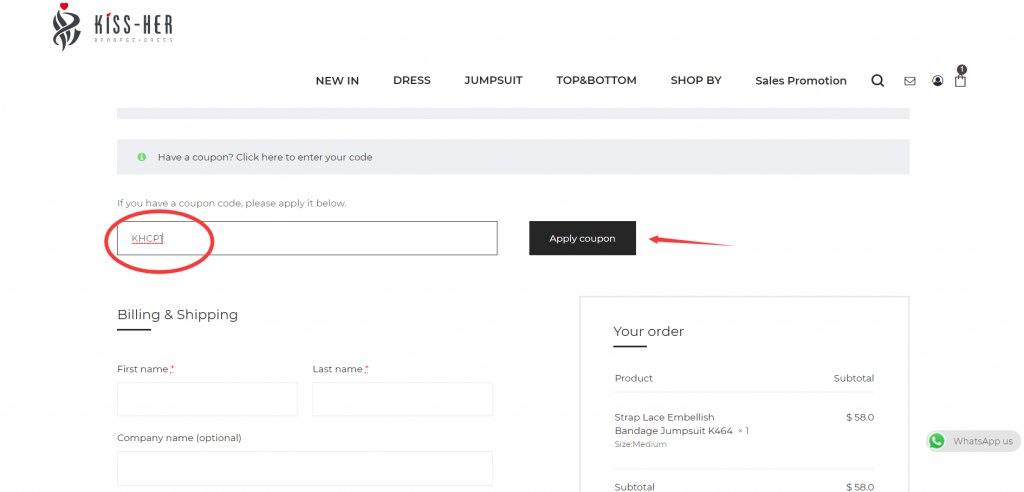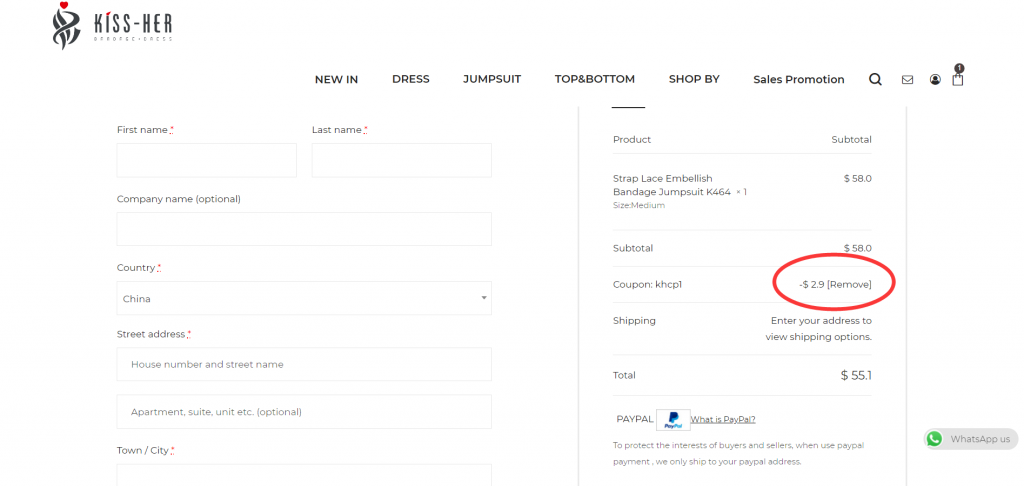 3. When you enter the coupon code, the system will automatically help you use the discount. Thanks for your time.